Light on the Far Horizon

Friends,
Last March, walking the village of Canton, New York, where I was spending my sabbatical year as the Viebranz Visiting Professor of Creative Writing at St. Lawrence University, I snapped the picture above of the marquee at the local movie theatre.
It seemed, all those months ago, the shutdown new, the streets empty, my children suddenly at home all hours of the day, a bold statement. When? I thought. How? And who, on the other side of all this, will we be?
Well, we're not quite there, not yet, and along the way we've learned and—most of us, anyway—have put into practice a new vocabulary of staying safe while we wait for the vaccines. And we are indeed—as a nation, as local communities, as families—changed.
We'll be reckoning with these changes for years to come, I think, though one bit of wisdom I've felt and tried to live into these last nine months is the power and importance of what is close, of what is at hand.
Which brings me to this newsletter: for the past number of years, I've shared, alongside pics and links and other things, writing news on my Facebook pages, but across this last strange, anxious year I've been feeling more and more that social media pulls me away from what is close, from what truly matters.
So, in the coming weeks I'll be stepping away from Facebook, and I'm hoping this biannual newsletter might be a more direct way of staying in touch about writing news. And I'd love to hear from you! Send me an email, send me an old-fashioned letter. I'll get back to you. Promise.
The sun has finally set on 2020, and though we have a hard road yet to travel, there's light on the far horizon. I wish it all—as bright as can be—for you and yours.

3000 Miles Across the Country
You can follow our journey this summer from upstate New York back to Oregon at Orion Magazine:
Fall Back Down When I Die
The paperback edition of Fall Back Down When I Die landed in January of 2020, and after being named a finalist for The First Novel Award from the Center For Fiction and the Pacific Northwest Book Award, Fall Back Down When I Die won the High Plains Book Award! Here's a bit from the judge's citation:
"This is just a magnificent work of art on every level. I read it twice—first, gripped by the story, which is both intimate and sweeping. Then I went right back to the beginning to read it slower and marvel over the rugged poetry. Wilkins takes the reader deep into the Bull Mountains, where tensions surrounding land rights and hunting regulations turn violent. Every character is tangled up in relationships with each other that go back generations, all tied to the memories and the history of this land. The result is a story that surprises with compassion, mercy and sacrifice."
Fall Back Down When I Die is also now available in French, Spanish, and Italian editions!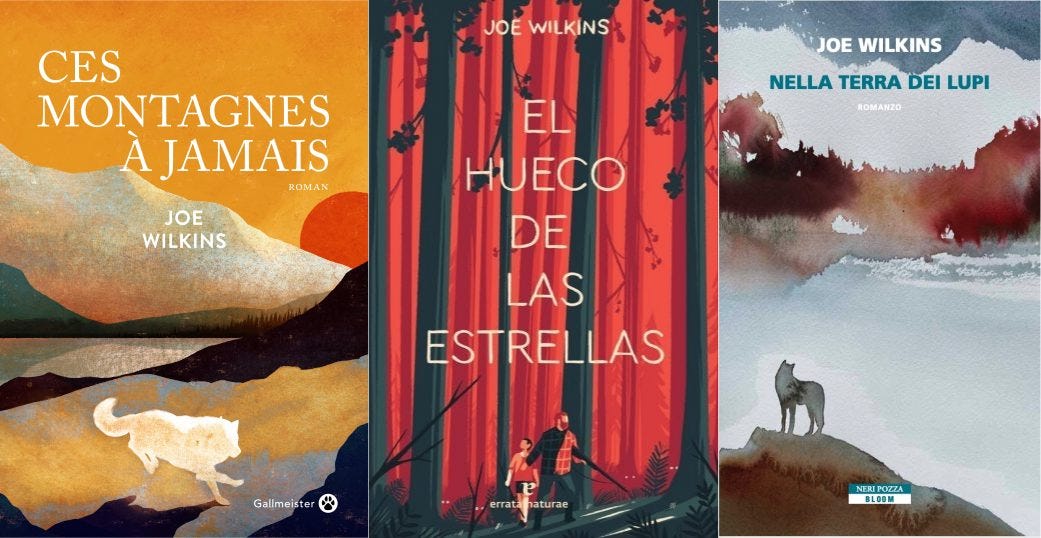 Thieve
My latest book of poems, Thieve, also landed early last year—just in time for lockdown! I haven't had a chance to give many readings from Thieve, or talk much about it, but I'm still pretty proud of the collection. Here's a short poem from near the end of the book:
Where the River Breaks the Mountain's Back
Scrub trees pock the cliffs.
Tumblestones lean against the wind,
the emptiness.
Grass dries down to sunlight,
& glyphs of gone animals
scallop the hot dust—
starry nights
they step gracefully back
through their own absence. The sky
in any weather is a long time coming,
like gladness. This is a map. Love,
I leave it here for you.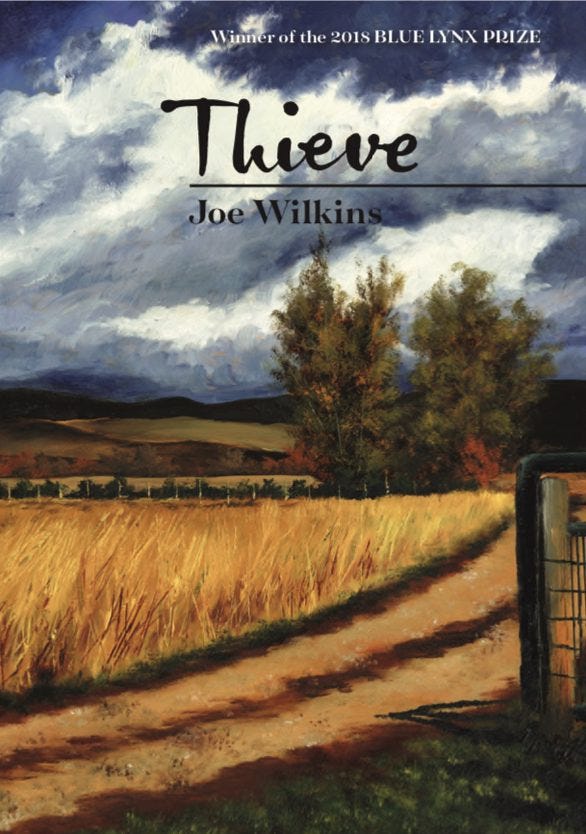 A Sampling of New Work Online
Upcoming Events, Classes, Etc.
Not many readings and classes lined up yet, but I'll update my website as the year goes and maybe catch up with another newsletter near the beginning of summer.
Stay in touch, stay safe, keep writing.

Joe
Want to be removed from this list? No worries! Unsubscribe below.
Copyright (C) *|CURRENT_YEAR|* *|LIST:COMPANY|*. All rights reserved.
*|IFNOT:ARCHIVE_PAGE|**|LIST:DESCRIPTION|**|END:IF|*
*|IFNOT:ARCHIVE_PAGE|**|HTML:LIST_ADDRESS_HTML|**|END:IF|*
Update Preferences | Unsubscribe
*|IF:REWARDS|* *|HTML:REWARDS|* *|END:IF|*